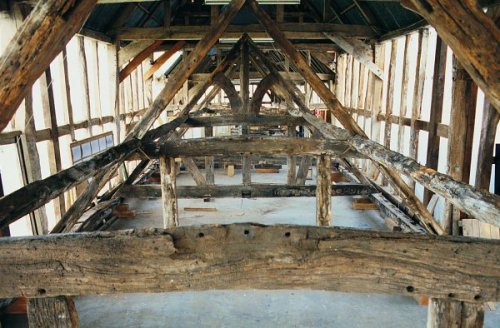 A row of important 15th & 16th century timber frame buildings were re-erected by McCurdy & Co. at the heart of a new £70 million shopping mall and high street redevelopment project in Uxbridge. The project, which is being developed by Costain-Skanska and Capital Shopping Centres, was completed in 2001.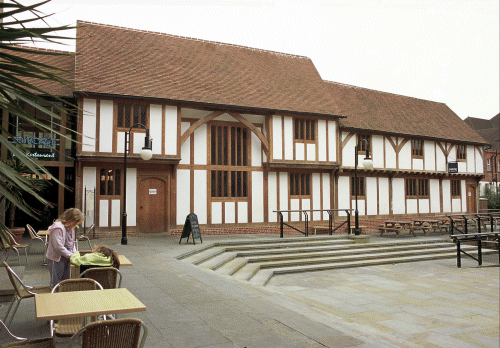 In 1983 Peter McCurdy was commissioned to undertake the archaeological recording and dismantling of 12-17 The High Street, a row of medieval timber frame shop buildings which stood on the site of a new development in the centre of Uxbridge. The timbers were then put into storage in McCurdy's workshops in Berkshire.
Fifteen years later McCurdy & Co. were appointed by Costains-Skanska to begin the painstaking repairs and reconstruction of these historic timbers so that they could be re-erected as a feature of the new Chimes Shopping Centre.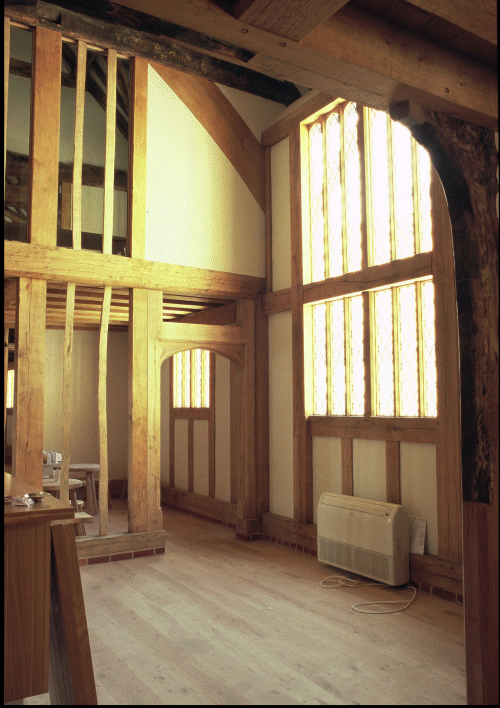 McCurdy's specialist work has involved meticulous research into historic details to ensure the accuracy of the final reconstruction and also analysis of traces of historic paintwork.